Stuffed Sopapillas – Super Easy Mexican Style Treats
Looking for a fun and easy Mexican-style treat to make? Look no further than stuffed sopapillas!
The best part is you can use them as a unique twist on the main course or a special dessert!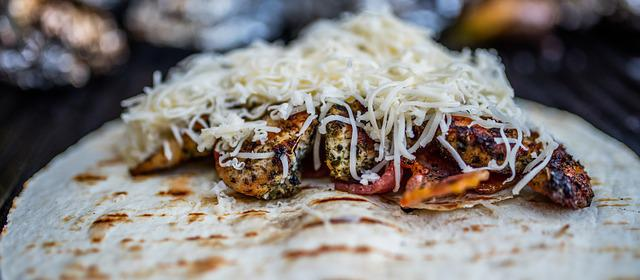 Sopapillas are a type of pastry that is popular in Mexican restaurants and the southwestern United States. They are made from a simple dough that is rolled out and then cut into small circles. The circles are then deep-fried until they are golden brown. Usually, they are served topped with powdered sugar, cinnamon sugar, or honey.
While that's not a bad way to go this post is about making the sopapillas and how to stuff the sopapillas for a sweet treat. We'll show you how to make the sopapilla shell, and give you some delicious recipes for stuffing them!
Sopapilla Recipe
Thankfully sopapillas are pretty easy to make, here's what you'll need for the sopapilla ingredients.
2 cups sifted flour
3/4 tsp. salt
2 tsp. baking powder
1 tsp. sugar
1 Tbsp. fat (lard, shortening, or vegetable oil)
approx. 3/4 cup warm water or milk (MUST BE WARM)
enough oil for deep frying
Sopapilla Secret Method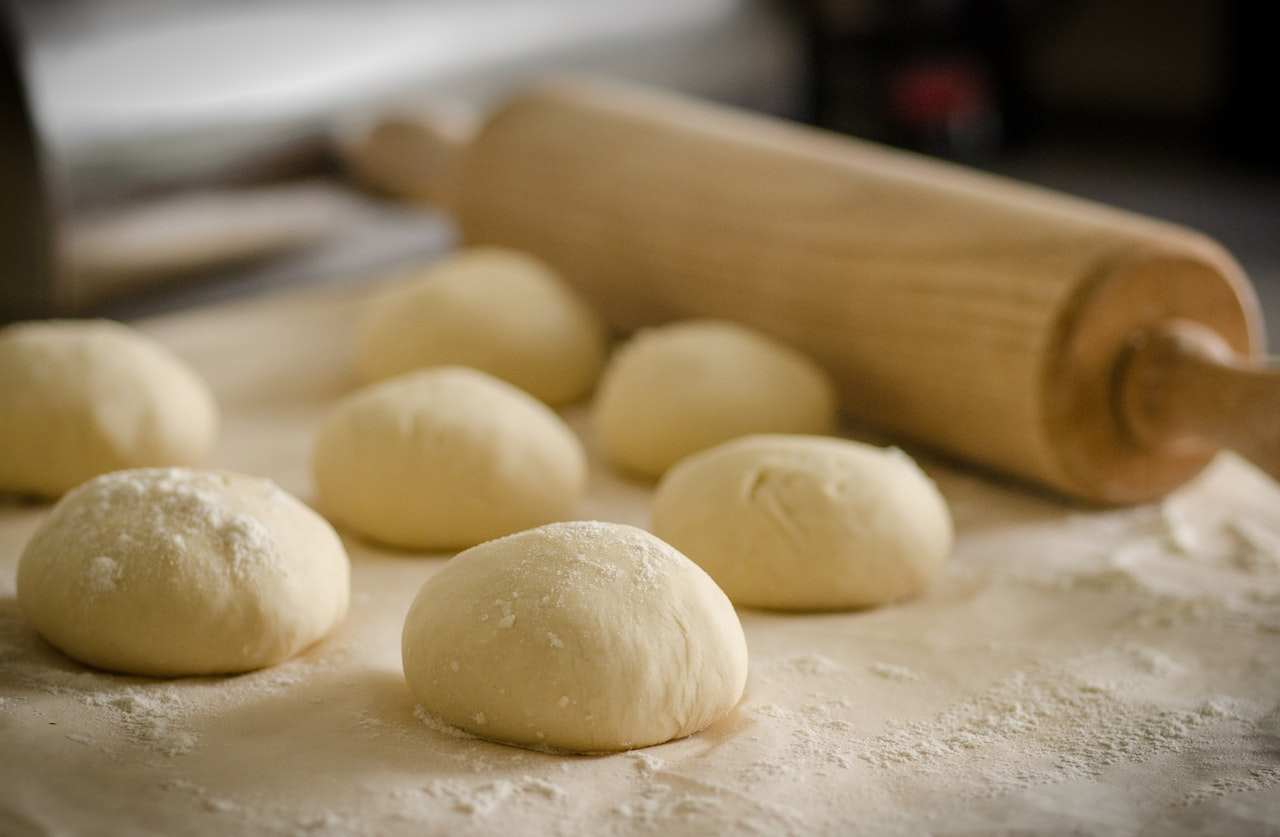 Place all of the dry ingredients in a bowl and mix them together. Add the fat and combine it with a fork or other tool until it's broken into small pieces in the flour mixture. Slowly add the warm water or milk, a little at a time, to the mixture and combine it with your hands.
The dough should be soft and pliable when you're done. If the dough is too sticky, you've added too much water or milk, fix this by adding just a bit more flour. Knead for a minute or two, then cover and let rest for 20-30 minutes.
After the dough has rested, roll it out on a lightly floured surface to about 1/8 inch thickness. Use a biscuit cutter or a glass to cut out about two-inch circles.
Now for the fun part, heat the oil in a deep fryer or a heavy pot until it reaches 350°F. The oil must be hot before you add the dough.
Fry the sopapillas one at a time until they are golden brown on both sides and puffy. The dough should float on the oil when first added. If it sinks to the bottom, the oil is too cold. Use a pair of metal tongs to turn the sopapilla after a few seconds to get the golden color on each side.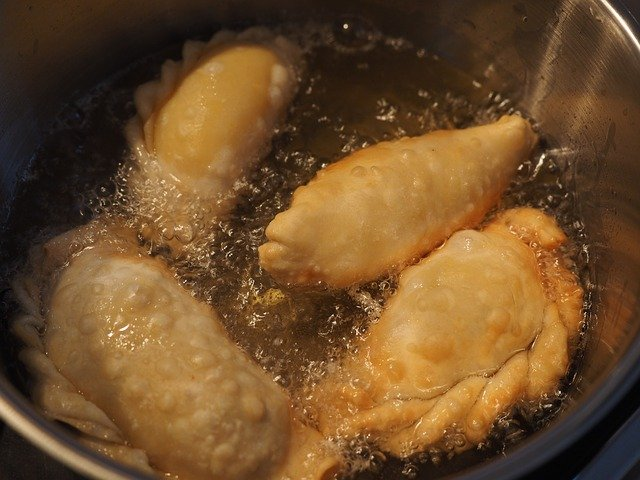 Sopapilla Frying Tips
Make sure the oil is hot enough before adding the sopapillas or they will absorb too much oil and be greasy.
Don't overcrowd the pan when frying, this will lower the temperature of the oil and make for less than perfect sopapillas.
Drain on paper towels and serve immediately with your favorite
When both sides are your preferred golden brown color done remove the sopapilla and place it on a wire rack over paper towels to dry.
That's it for sopapillas, but now comes the fun part. Once you've got the dough fried and golden brown you can add almost anything you want to them for a unique twist.
Why are my sopapillas not puffing?
Why should your sopapillas stay flat rather than puffing up like pillows?
Bonus Tip: If the sopapilla dough does not puff up immediately after the oil has been absorbed gently sprinkle a few drops of oil over them so they can puff up faster.
So What About Stuffed Sopapillas?
This is where sopapillas get even better! Now that you know how to make sopapillas like you grew up in Mexican restaurants, making stuffed sopapillas will be easy. You can stuff sopapillas with your favorite latin flavored cuisines whether freshly made or leftovers and use them for appetizers, main courses, and yes desserts too!
Stuffed sopapillas are a great way to use up leftover chicken, beef, or pork. They also make for a quick and easy weeknight meal. Just stuff them with your favorite Mexican cuisine fillings; we've got some great ideas below!
Seven Stuffed Sopapilla Stuffing Ideas
Carne Asada – Get rid of any leftover flank or skirt steak by seasoning with a variety of spices such as chili powder, cumin, garlic (or garlic powder), and oregano. Grill over high heat until it is charred on the outside but still juicy on the inside.
Al Pastor Cooked At Home – This spicy pork with a hint of pineapple is perfect for appetizers!
Birria Meat – When you have leftover birria fresh sopapilla wrapping is the perfect way to make a weeknight meal special.
Ceviche – Perfect for summer parties. Just keep the ceviche in a medium bowl nearby and pair with a large bowl of chips and let people choose crispy tortilla chips or warm stuffed sopapillas!
Chorizo Stuffing – Try this chorizo recipe with green chile if you've got some ground pork in the fridge, although any combo of ground beef beans and shredded cheese should work wonders.
Migas – If you're up for sopapillas before noon try adding some migas to make them even better.
Mexican Vegetables – If you want to keep it vegetarian, try any of your favorite vegetables with refried beans and cheese and you won't feel like you're missing out.
Wrap-Up
Stuffed sopapillas are a delicious way to enjoy your favorite Latin dishes. They are easy to make and can be filled with almost anything you can imagine! Get creative and let us know what your favorite stuffed sopapilla is in the comments below.