How to Cook Millet – The Right Way!
If you're looking for a nutritious, gluten-free grain to add to your diet, look no further than millet! Millet is a grain that is high in protein and fiber, and it can be cooked in a variety of ways. In this blog post, we will teach you how to cook millet the right way – so you can enjoy its delicious flavor and health benefits!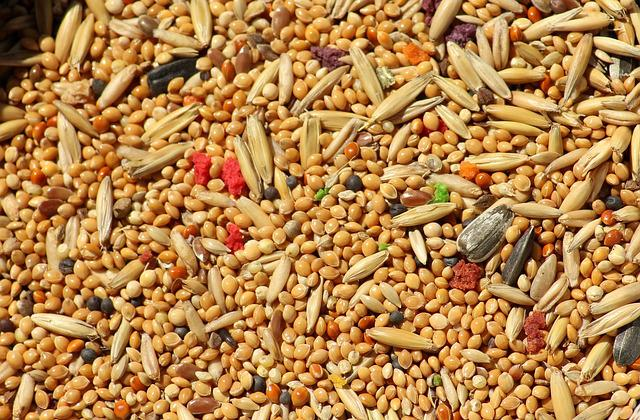 Millet Basics – The Questions Everyone Asks
What is millet?
Millets are whole grains that look like little corn seeds. The seed is actually from the Poaceae grass family. These seeds represent important diet staples throughout developing countries in Africa and Asia but have also become increasingly popular for their nutritional value in western countries.
Millet cereal grains are high in protein (1 pound cooked millet containing 6 grams protein). Aside from vitamin and mineral-rich foods it also provides many other nutrients such as calcium, potassium, and magnesium. The millet variety can vary widely but some local grocery stores sell yellow proso millet. The taste is mildly bitter making this a quick side dish.
What does Millet taste like?
Millet has a slightly sweet, nutty flavor. It is often compared to quinoa or rice in terms of taste and texture. When cooked properly, millet should be fluffy and light with a polenta-like consistency.
Types of Millets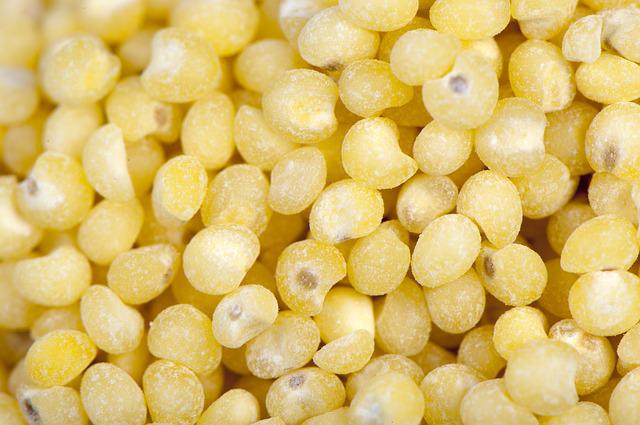 In supermarkets, you usually see millet as a complete piece. These small yellow seeds are fairly easily spotted but there are lots of varieties that you may encounter in stores.
Pearl Millet – This is the most common type of millet. It has a mild flavor and a slightly chewy texture.
Finger Millet- This type of millet is also called "ragi." It has a nutty flavor and a slightly gritty texture.
Foxtail Millet – This type of millet has a slightly sweet flavor and a fluffy texture.
Where to buy millet?
Whole grain millet can be found on bakery aisles in pre-packed containers as well as in bags. It is usually hard to get in regular supermarkets but is typically accessible in fully equipped grocery and specialty shops and health food and natural food stores.
Millet flour can be found as a common ingredient in many specialty bread products but can be difficult to obtain if you do not live in a larger city.
How to store millet flour and cooked millet?
Millet grains are best stored in an air-tight container in a warm place. Millet can be stored for one year in the freezer or for six months in your pantry. Millet can be stored in flour form for at least six months in the refrigerator.
Cooked Millet should be stored in the refrigerator and eaten within 2 – 3 days.
Is Millet Gluten Free?
Yes, millet is a naturally gluten-free grain. This makes it a great option for those who are celiac or have gluten sensitivities. Millet is also high in fiber and protein, making it a nutrient-rich addition to your diet.
Top Millet Recipes
There are many popular ways to use millet in recipes. Here are a few of our favorites: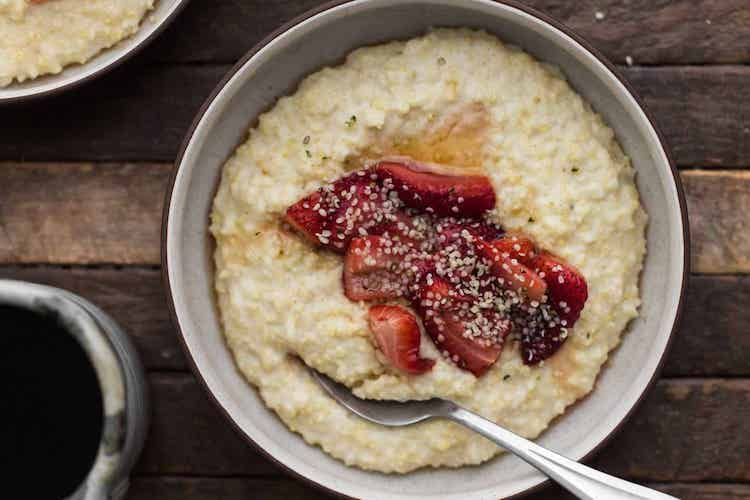 Breakfast Millet Porridge: This comforting breakfast dish is similar to oatmeal, but using millet, makes it gluten-free and gives you extra protein for breakfast.
Millet Salads: Cooking millet so it's light and fluffy makes it a perfect addition to any salad. I usually keep some in the fridge if I'm feeling hungrier than usual because it goes great with almost any salad I've already got planned. I particularly like using it with Mediterranean-inspired salads.
Millet as a Rice Substitute: You can use millet in place of rice in any recipe. The only difference in cooking is you have to wash millet less because you want to keep the healthy nutrients on the grain. Otherwise, just cook it the same way you would cook rice and add in any of the flavorings or spices you would with rice.
Tips for Cooking Millet
Soak Before Cooking –  Soaking millet before cooking helps to soften the grain and make it more digestible. It will also make it extra fluffy when cooked. Soaking for a few hours is ideal (3-5 hours is plenty).
Avoid Stirring – stirring will break the millet grains, I know it's tempting but just let the millet sit and cook.
As with most grains, the texture can be manipulated – cooking millet with more water or vegetable broth or for a longer period of time will make it softer and fluffier. You can eat it after 20 minutes of hard boiling, but I prefer to cook it over medium heat for 30-35 minutes.
Wrap-Up
Now that you know how to cook millet, it's time to get cooking! This delicious and nutritious grain is a great addition to any meal. Whether you're looking for a gluten-free option, or just want to try something new, millet is a great choice. So what are you waiting for?