How Do You Make Salsa Fresca? – Spicy Starter How To
Looking for a salsa that will WOW your guests? Well breaking out a homemade salsa recipe in less than 5 minutes is one of the best ways I know how to get that 'Wow' reaction every time.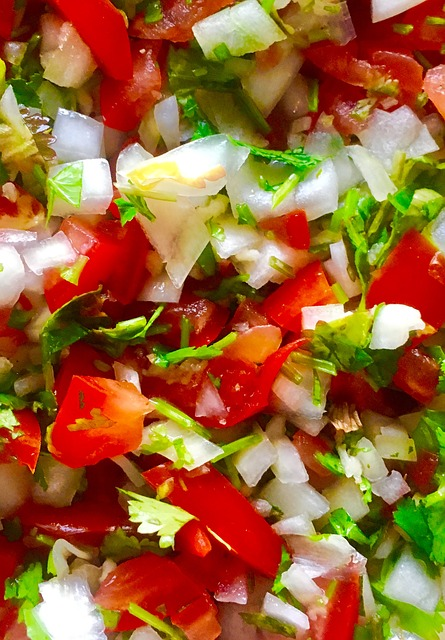 Salsa Fresca is an awesome recipe to serve in almost any situation and a freshly made spicy salsa will beat a jarred salsa every day of the week. This post will cover the basics of salsa fresca, from how to pick the best tomatoes at the farmers market or store, to choosing what to serve with your salsa to get rave reviews from your guests. So let's get started.
What is Salsa Fresca?
Salsa Fresca is a variation of the many salsa recipes but is distinct from boiled or roasted salsa in that it is a fresh salsa recipe so there is no cooking involved, just combining finely chopped fresh ingredients at room temperature for the ultimate fresh flavor.
Salsas, and salsa fresca is no exception, are usually made with chopped juicy tomatoes, white onion bits (red onion and yellow onion can be used too), hot peppers, and fresh cilantro.
Salsa Fresca is usually seasoned with lime juice, salt, and pepper. Salsa Fresca is also usually thinner than other salsas, which makes it perfect as a topping for tacos al pastor and other handheld items because there is less liquid to spill everywhere.
What Can You Serve With Salsa Fresca?
Salsa Fresca is one of the best side dishes you can make. Why? You can add it to just about anything! Serve it with chips and salsa, on tacos, or as a final topping for any Latin variations of chicken, beef (whether Birria or Barbacoa), pork, or fish (you can even serve it as a side dish to ceviche).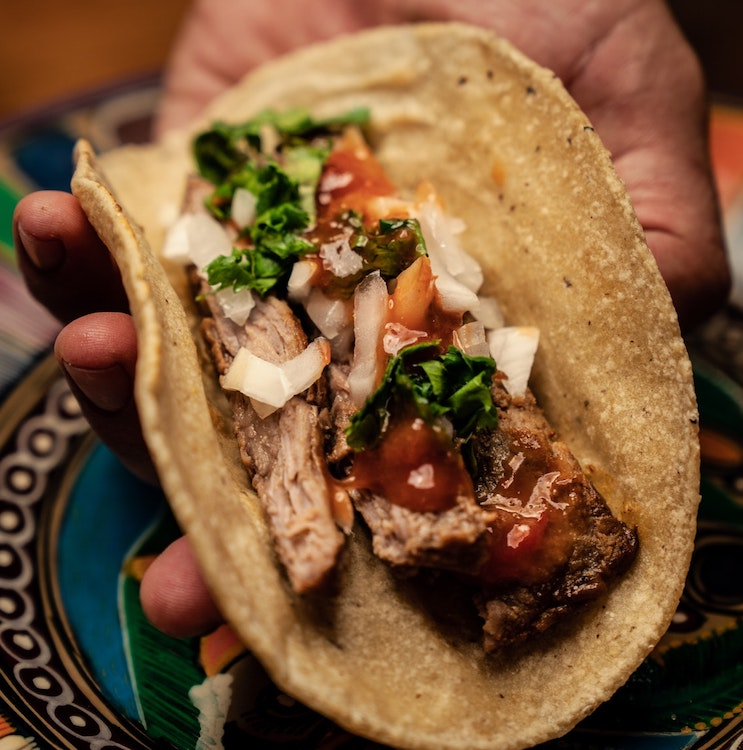 How to Make Salsa Fresca: Step-By-Step
Just because that's how it's usually done doesn't mean that you have to stick to a strict 'perfect recipe'. You can other stuff, mango or pineapple chunks, garlic, cumin, or whatever your 'secret ingredient' happens to be. But combining the ingredients in the right way will give you the best salsa recipe to use with tortilla chips whether you use fresh roma tomatoes or cherry tomatoes.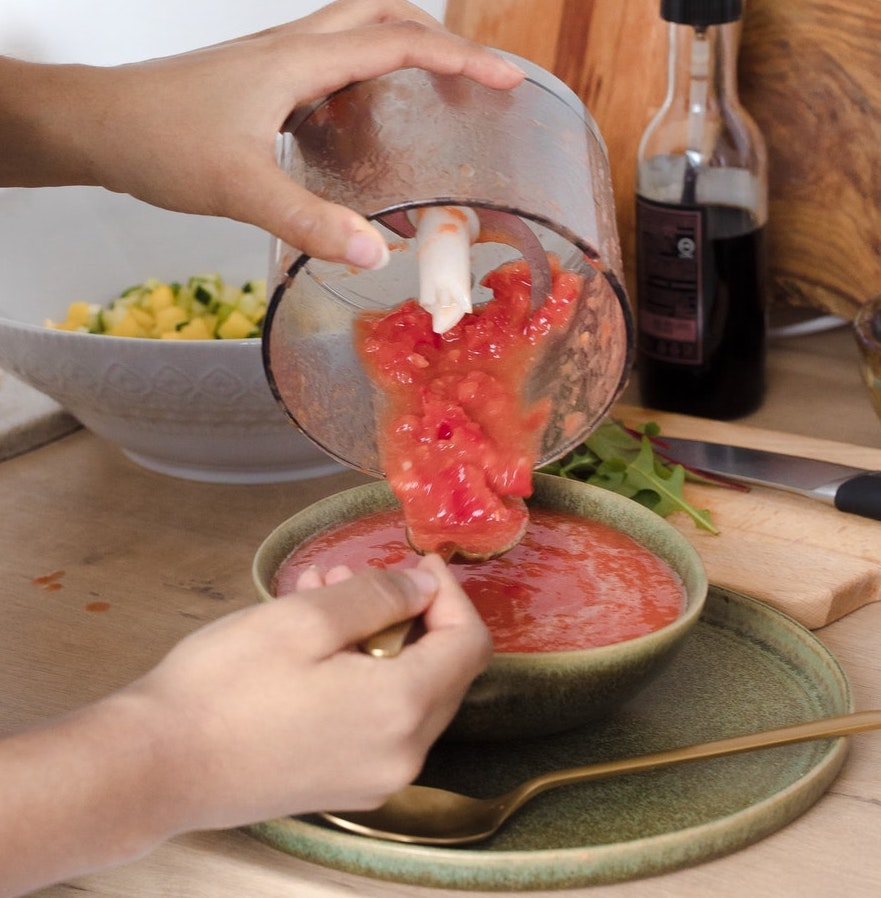 Homemade Salsa Fresca Ingredients
Starting with fresh ingredients is what makes fresh salsa salsa fresca! Here are the best ingredients to start with for any salsa recipe.
Fresh Tomatoes – You can use almost any type of tomato, but Roma Tomatoes have become my favorite because they're a great blend of value and juicy tomato combination that's perfect for chopping up into a salsa. 3 Roma Tomatoes per bowl of salsa. The best tomatoes will be fleshy and juicy! Avoid canned tomatoes if possible.
Green Pepper – Whether choose a milder bell pepper, a medium jalapeño pepper or serrano chiles, or a spicer habañero is your choice, but keep your guests in mind and you can always take out the seeds to reduce the spice. Amount to Taste (start with 1).
Cilantro – Not everyone likes cilantro, but it's an essential part of the authentic recipe. If you're not a fan of cilantro leave it out and go your own way though.
White Onion & Fresh Garlic – Both of these will have a huge impact on how your salsa ends up. You can really adjust the flavor profile by adding more or less garlic and onion. I enjoy both, so I've included them in the recipe, however, if you don't like them, reduce the quantity or leave them out entirely.
A Citrus Fruit – Here you can use a lemon, a lime, or even an orange. This will provide an acidic base to tone down some of the harsher flavors of the salsa.
Salt – Salsa Fresca is a prime opportunity to use Himalayan Sea Salt. If you use a table salt use less, because regular table salts are 'saltier' than Himalayan Sea Salt or kosher salt.
The great thing about salsa is that you can easily adjust the recipe to make larger or smaller batches and use different ingredients to adjust the taste to your liking. Whether you like mild salsa with the seeds removed or spicy salsa with lots of garlic, onion, and lime juice for flavor the choice is yours!
Homemade Salsa Recipe: Salsa Fresca
Chop your tomatoes into a size that will let you put them in a food processor. You'll chop the fresh tomatoes first to make them smashable. That way you can add the rest of the ingredients without overloading the food processor.
Add 8 – 10 stems of cilantro, your pepper, lime or lemon juice, and salt.
Taste before serving. Every batch of vegetables will turn out slightly differently so you need to taste and adjust the flavors if something's off.
Other Ways to Make Salsa
If you're looking for something a bit different, try these other methods to make salsa. Boiled salsa will reduce the flavors but some people prefer it to salsa fresca. Roasted salsa will add a bit of smoky flavor to the salsa which is great for red meats.
Boiled Salsa
Bring a pot of water filled with about 2″ inches (5 cm) of water to a slight boil. Place your tomatoes and green pepper of choice in the pot and boil them until the tomato skin starts to peel off, about 10-15 minutes. You may need a large or small pot depending on how much salsa fresca you're making.
Once your tomatoes and green pepper are done boiling, remove them and cut the stem off the pepper.
Place everything in a blender and blend until smooth.
Taste before serving. Every batch of vegetables will turn out slightly differently so you need to taste and adjust the flavors if something's off.
Roasted Salsa
Pre-heat a roasting skillet. Cast iron and carbon steel both work very well for this. The pan should be fully heated on a medium setting.
Put your tomatoes, pepper, and onion in the pan (no oil necessary) to roast. The vegetables will start to darken. Make sure all sides of each of the salsa ingredients develop an almost burned look, about 10-15 minutes.
Place all of the ingredients in a blender and blend until smooth.
Taste before serving. Every batch of vegetables will turn out slightly differently so you need to taste and adjust the flavors if something's off.
More Salsa Fresca Facts to Know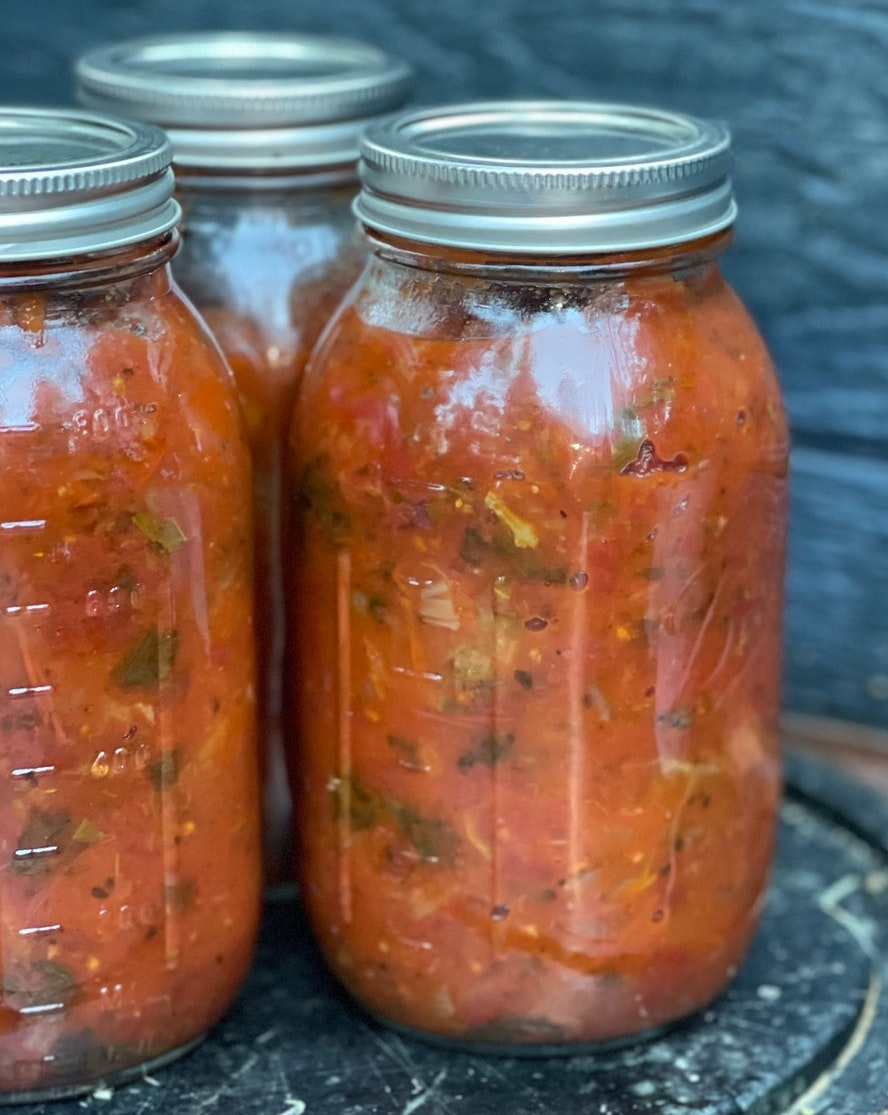 How long does homemade salsa last?
The lime juice in Salsa Fresca will keep it fresh for 4-6 days in an airtight container when you keep it in the fridge.
What's the difference between Salsa Fresca and Pico de Gallo?
Salsa Fresca generally has a more pureéd texture while Pico de Gallo has large chunks of super fresh ingredients chopped by hand. Which one has the better consistency? That's up to you and your guests!
Wrap-Up
That's it! You've now got all the info you need to make Salsa Fresca at home. Remember to have fun with it and adjust the recipe to your liking. If you want more spice, add more peppers (seeds if you're feeling brave). If you want it sweeter, add a little sugar or honey. The great thing about salsa is that you can easily adjust the taste to your liking so it'll never fall flat with your guests.
I hope you'll learned something and are eager to try to take some juicy tomatoes in your kitchen and turn them into a beautiful delicious salsa fresca now.
Let me know how it turns out!