Adobada vs Al Pastor – Two Mexican Meats Compared!
When it comes to Mexican cuisine, there are two ways of cooking meats that I always seem to be deciding between; adobada and al pastor. Both of these dishes are incredibly delicious, but just like Barbacoa and Birria do have their differences. In this blog post, we're going to take a closer look at these two preparation methods and make recommendations for when to use each!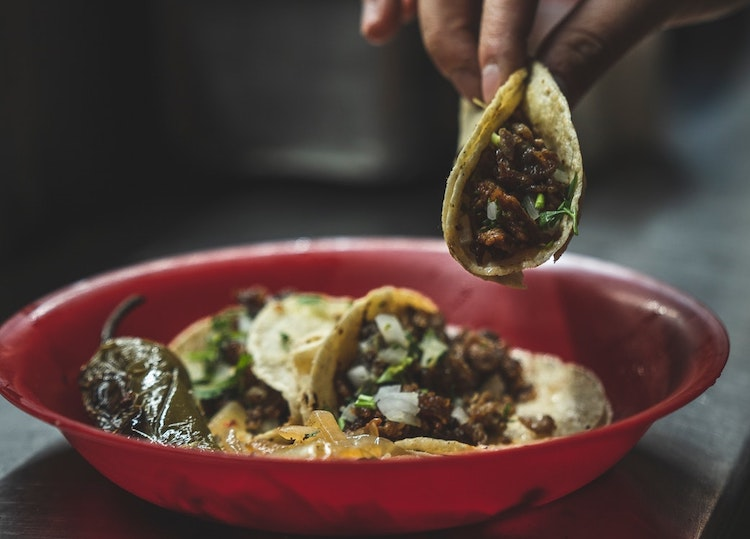 All About Al Pastor
Al pastor is a type of Mexican cuisine that is typically made from pork that has been marinated in achiote, pineapple, and other spices. It is then cooked on a spit, in a similar fashion to shawarma or gyros.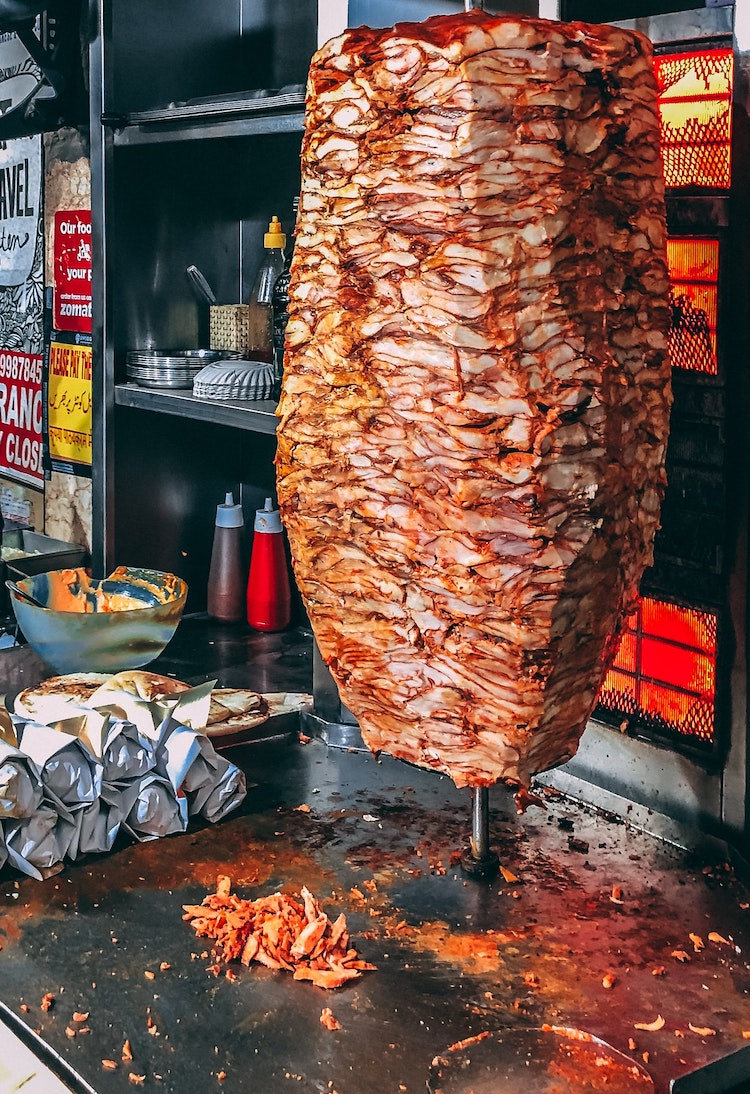 The "al pastor" literally means "shepherd style", and the dish is thought to have originated with Lebanese immigrants to Mexico who crafted it as a way to replicate the flavors of their native cuisine. True al pastor is made with a traditional trompo, or spinning top grill.
What meat is used for Al Pastor?
While al pastor is often made with pork, it can also be made with chicken or lamb. No matter which meat it is prepared with, al pastor meats are typically served on soft tacos with onions, cilantro, and salsa as tacos al pastor. Delicious and flavorful, al pastor is a true Mexican classic.
How is Al Pastor Cooked?
The first step in making al pastor is to create the marinade. This typically includes ingredients like achiote paste, dried guajillo chiles, white vinegar, garlic, cumin, and oregano. The meat, often raw pork shoulder, is then placed in the marinade and allowed to soak overnight.
The next step is to place the pork shoulder slices one on top of each other on a vertical spit called a 'trompo'. Pineapple slices are often used as a base to protect the knife when slicing the cooked meat and pork belly is a great top to the trompo because the flavor will flow down into the meat when cooked on a vertical spit.
The al pastor is cooked until it is slightly charred on the outside but still moist and juicy on the inside. Once it is finished, it can be thinly sliced and served with tortillas, salsa, and lime wedges.
Can you make Al Pastor Tacos at home?
The traditional mexican method of using a rotating spit, is not easy to replicate at home. The marnade isn't too difficult. All you need is the following;
Chili peppers – guajillo and ancho (chili powder can be used as a substitute)
chipotle in adobo
Annato
Optional Pineapple juice – the enzymes will help break down the proteins in the meat and will help if you try to replicate 'al pastor tacos' at home.
Vinegar (white distilled works best but you can use apple cider)
Spice blend of garlic, cloves, oregano, thyme, paprika, cumin, and bay leaves
Annato is probably the hardest thing to find, it's the spice that gives it the taste of the traditional Mexican marinade, but if you can't find it don't worry, it'll still be equally delicious.
Blend everything and let it marinade for at least 4 hours, but preferably overnight.
But what about cooking it?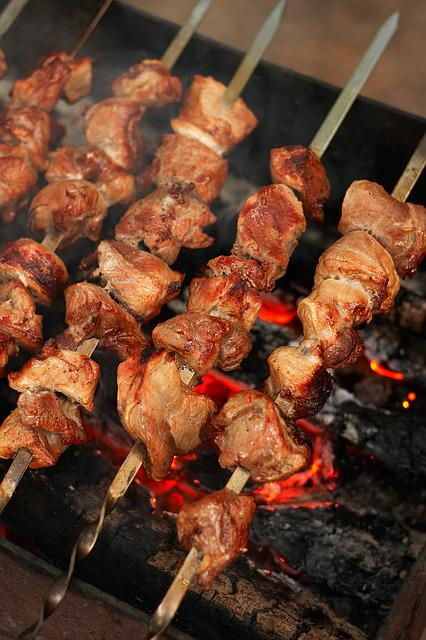 If you don't want to have to set up a rotating spit with your friends, here's what to do.
Soak wooden skewers in water while you're marinading the pork. Don't skip this step, it prevents the skewers from turning to ash when you cook the meat on the grill.
Add fresh pineapple and marinated pork onto the skewers. I alternate pork-pork-pineapple.
Preheat a grill to medium-high heat. You'll use this to just quickly char the meat and activate the Malliard Reaction, not cook it all the way through.
Once the char is on the pork, remove from the grill. Cut the pork and pineapple into thin slices, no thicker than a quarter inch.
Pre-heat a pan on high heat and cook the pork all the way through.
That's it that's how you get the al pastor flavor at home!
All About Adobada
Adobada is Spanish for "marinated" but commonly refers to meat marinated in a red chili and vinegar based sauce. You'll most often see adobada served as 'tacos de adobada' on small tortillas with the classic taco toppings of salsa, guacamole, red onions, and cilantro.
What meat is used for adobada?
The classic selection for adobada marinades is pork shoulder. The pork is marinated with red chilies and spices. After being marinated, meat was cooked to flat slices on the grill. It is typically thick with very tasty flavour, and needs chilis for flavor. The chicken is cooked wrapped in aluminum foil in the oven, slowly cooked until tender. The meat may also be prepared on the grill. The heat of the pan results in the meat developing roasted, crispy outside while it is succulent inside.
How is Adobada marinade made?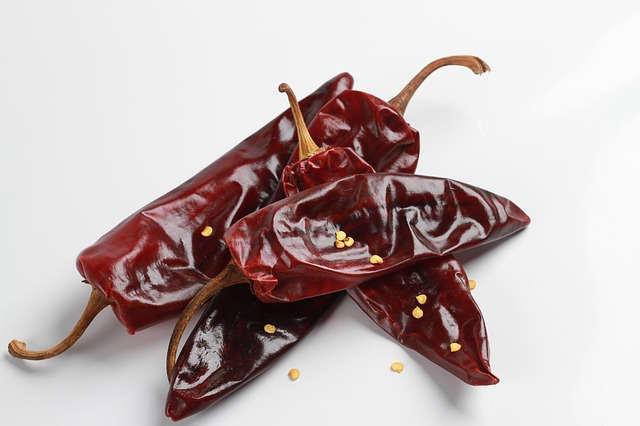 Adobada marinades vary from region to region and chef to chef, but there are some commonly accepted basics that you'll find no matter where you go.
Chili Peppers – Guajillo chili peppers are used almost everywhere, but other types can be used for different spice levels. Chefs will also use different preparation methods to adjust the flavor profile.
Vinegar (white distilled works best but you can use apple cider)
Spice blend of garlic, cloves, oregano, thyme, paprika, cumin, and bay leaves
Once the ingredients are all ready, the chilis will be prepared. Several options are available including boiling, toasting, and torching.
All of the ingredients will then be blended together and used to marinade the meat for several hours so the adobada flavor penetrates the meat.
Is Adobada very spicy?
Adobada has a spicy flavor but its flavor is affected by the chilies that use them. Adobada is usually made from Guajillo chilies that are less hot and can be mild. These are milder chili peppers that are often used in Mexican food and can help in making mild marinades.
But if you do want to make the adobada marinade more spicy, try a chili de arbol, or tree chili, (a.k.a. bird's beak or rat tail chili). They're small thin and bright red and also very spicy. Just prepare one of them in the mix like you would for the guajillo peppers.
Adobada and Al Pastor Compared
Now that we know the basics of two staples of Mexican cuisine, let's dive in to a head-to-head comparison of Adobada and Al Pastor, then we'll be ready to decide between adobada tacos and al pastor tacos.
How are Adobada And Al Pastor Similar?
Adobada and al pastor have a very similar recipe and ingredients. They're all based around pork shoulder meat mostly. The reason pork shoulder has been a favourite with both of these is because it has great fat marbling that lets it cook longer without meat getting dry and rubbery. Both al pastor and adobada can be made using pork sirloin or pork loin, unless pork shoulder is not readily available, because they are less dense and dry out quickly. One common feature is the marinating ingredients used in each.
Tell me the difference between Adobada and Al Pastor?
The cooking techniques and flavour have been largely identical to sabada or pastor adobada. While both uses pork and several similar ingredients for marinade, and both serve normally on corn tortillas, they're very different and you can taste them differently. Each dish has its own distinct flavour and cooking method which make them both popular throughout Mexico and United States.
Wrap-Up
If you need to choose for street tacos, I'd always recommend al pastor, but if you're cooking then I'd decide based on how many people are coming. Don't forget to add a special Salsa Fresca!
So, which one should you choose when planning your next party? If you're cooking for a small group of people (4-6), adobada is the way to go. It's much easier and quicker to cook than shwarma style al pastor. Plus, it still packs all the flavor that everyone will love. But if you're serving a larger crowd (7 or more), go with shwarma style al pastor – it definitely won't disappoint!